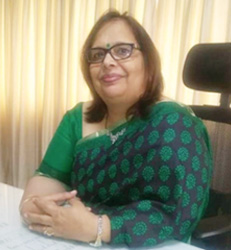 Season's Greetings!
As we welcome yet another year amidst this world with a new normal, I would like to take this opportunity to extend our heartfelt wishes for the forthcoming year.
Looking back at the year of 2021, the world was impacted by the 2nd wave of Covid-19 pandemic. We passed through all the consequences of the lockdown and restrictions. We saw radical changes in technology, marketing strategies and operational methodologies. Work from home became the new work culture.
When I think about how the year passed, I have nothing but appreciation for each and every one of you who chose to stay associated with IDBI Trusteeship Services Limited. As all of us battled against the uncertainty, I can proudly say that our team has worked tirelessly to deliver excellence to all our customers.
At this point, I feel it's pivotal to convey my thanks to all our customers and stakeholders who put their trust in us. Despite all the challenges, the past year proved to be a smooth sail as it was backed by your strong support. ITSL looks forward to strengthen its relation with all of you in the coming years.
I wish the year 2022 may bring the spirit of the season i.e. peace, happiness and prosperity for each one of you.
                                                                                                                                                                                                                                                                                   Padma Betai
                                                                                                                                                                                                                                                                                    MD & CEO