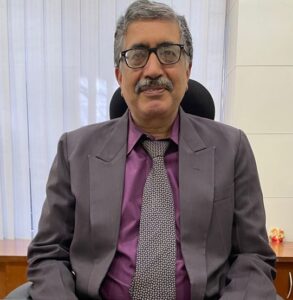 Season's Greetings!
We are pleased to inform you that Shri Pradeep Kumar Malhotra has taken over as the Managing Director & CEO of IDBI Trusteeship Services Limited, the leading trusteeship services company in the country, with effect from January 17, 2023. He had earlier joined IDBI Trusteeship Services Limited as its Director on 14th December, 2022. Prior to his current assignment he worked in various functions such as Chief–Investments and Chief-Legal at Life Insurance Corporation of India (LIC).
Shri Pradeep Kumar Malhotra has a rich experience of over three decades in various capacities including in Marketing, Pension & Gratuity Services, LIC Housing Finance Limited, Legal & Corporate Strategy and Investment functions in Life Insurance Corporation of India. He has more than 12 years of experience in managing Investment Functions such as Debt, Equity, Treasury, and ULIP Fund Management.
He is a qualified Engineering Graduated from Delhi College of Engineering besides being a Fellow of Insurance Institute of India. He has reached highest level in NSE Certification of Financial Market (NCFM) and also completed Company Secretary (Executive level).
Shri Pradeep Kumar Malhotra's vision is to see that ITSL continues its leadership position as the best service provider in the Trusteeship market of India. Going forward, he proposes to strengthen ITSL's service platforms with high-end technology infusion, ultimately delivering an excellent, ethical and neutral customer experience while remaining in the forefront of the fiduciary trusteeship Industry.
                                                                                                                                                                                                                                              Pradeep Kumar Malhotra
                                                                                                                                                                                                                                                              MD & CEO