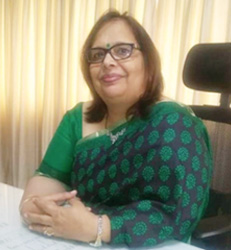 Year 2021 is an important milestone in the history of IDBI Trusteeship Services Limited. Our organization celebrates two decades of trusteeship services – 20 years of professionalism in providing ethical, neutral and dependable services. In these two decades, we have supported numerous corporations in their endeavours. We have established ourselves as a company known for its expertise and efficiency in providing trusteeship services. Today, ITSL is synonymous with trust in the eyes of our clients.
In this journey of two decades, we have opened new branches and representative offices throughout India. We have serviced numerous clients with various products facilitating them to raise debt. We have enhanced our bouquet of services covering not only Debenture trusteeship, Security trusteeship and Securitization trustee services for NBFC originators, but also providing trusteeship services for other regulated structures like P2P, AIFs, InvITs & REITs. We have also added services like monitoring of gold & precious metals, software escrow services, digital access to safe keeping of documents under document management system.
We have been servicing our customers efficiently and promptly. This service is consistent and in compliance with regulations. Our efforts have been acknowledged and we are recognized as No.1 Trustee Company (PRIME Database league tables for PPL Issuances-for the past few years as well as current period). We have been driving trusteeship services through expert knowledge, teamwork and customer centric focus. The unprecedented global health crisis due to COVID-19 pandemic posed several challenges. However, technological advancements and our ability to adapt us in taking care of the customer needs in this unforeseen period have ensured our quick services.
On this occasion of completing two decades of trusteeship services, as we reflect on the past and look at the future, I feel we should move forward energetically and prepare the company to face the future changes and challenges in the business landscape in a way that will best serve our clients.
ITSL journey would have been incomplete without our employees, customers, stakeholders and friends. I thank you all for your continued commitment to ITSL.